Our Projects
Memsys
Memsys
Memsys is a technology company based in Germany and Singapore, providing highly effective thermal process modules for different applications of thermal separation.
Memsys' thermal process and the construction of these modules, called "memDist", are protected by a number of worldwide patents. Memsys has also invested in a state of the art automated production facility, able to produce membrane distillation modules based on the Memsys process to highest quality standards in large quantities
Memsys currently has successfully delivered a number of engineering projects in Europe, Asia and the Americas. Its business areas include desalination, petrochemicals, coal chemicals, food processing and industrial water reuse.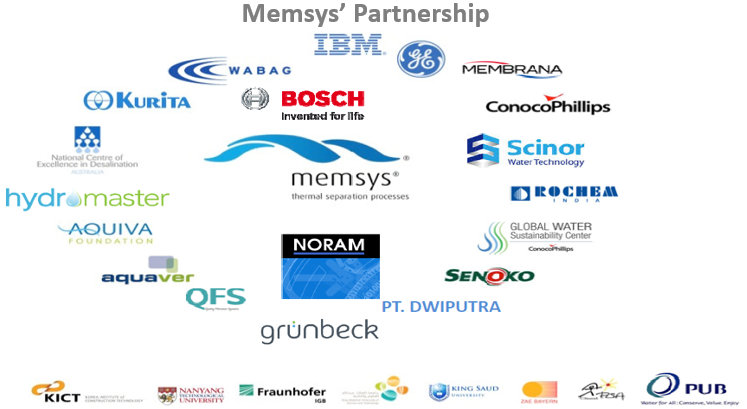 BACK TO BUSINESS