OUR BUSINESS

New Concepts targets to grab the market opportunity and focus in niche markets of environmental protection industry.

OUR PROJECTS

With innovative and cutting edge technology, New Concepts has comparative advantage in both of EPC and BOT project acquisition.

MEDIA

New Concepts aims to become the tier 1 company in the niche market.
About New Concepts
New Concepts Holdings Limited ("New Concepts"), a company listed on the Main Board of The Stock Exchange of Hong Kong Limited (Stock Code: 2221), is a local Hong Kong company which provides a board range of environmental protection services in Hong Kong and Mainland China.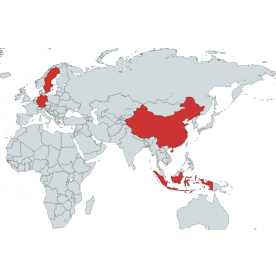 Investor Relations


*15mins delay